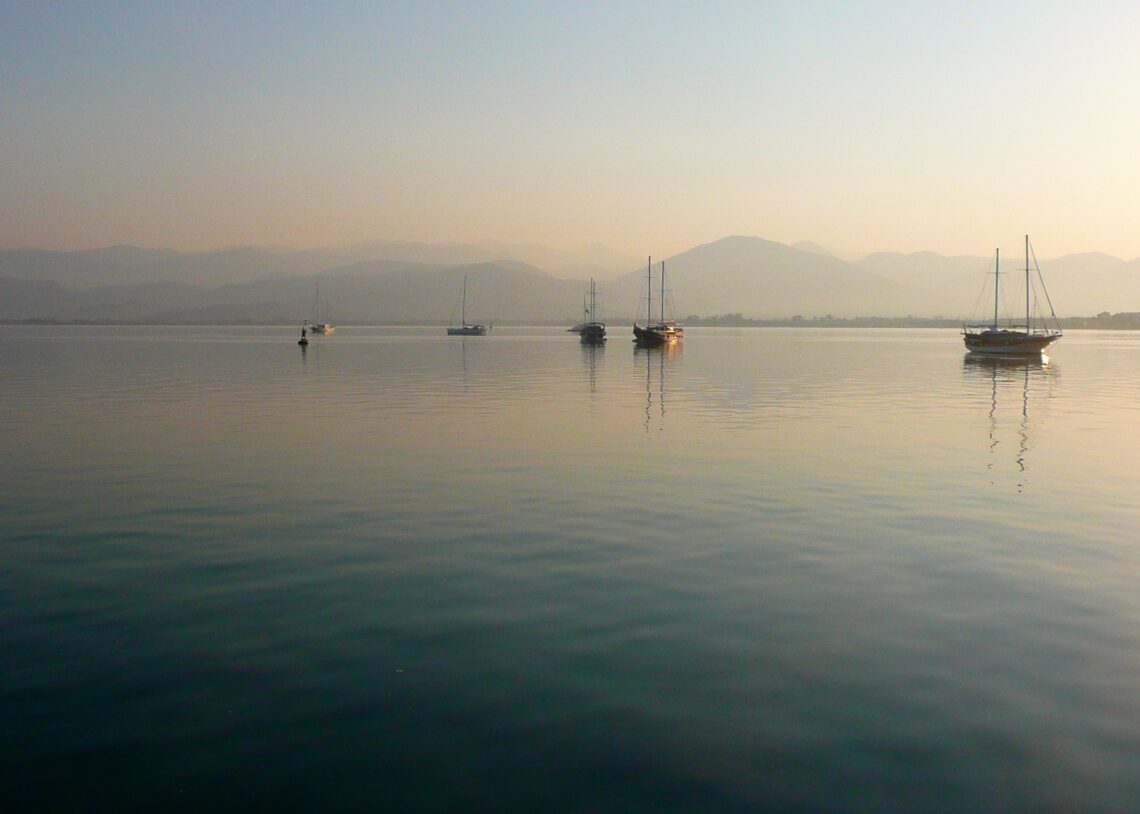 Photographs by Mike Vickers
Feature photo above: If you can get up early enough, this is what Fethiye harbour looks like at dawn. The sea that July morning was the calmest I've ever seen.


Come on, let's cheer ourselves up! Forget about the pandemic with all its restrictions, put on hold cracking open that first-of-the-day post-breakfast early-morning bottle of red and let's spend a little time reminding ourselves of the simple pleasure of living in and around Fethiye. This very beautiful seaside town charms both visitors and residents alike, but there are also hidden depths to Fethiye.


If you scratch the surface, step away from the main roads, plunge off-piste (a phrase that always makes me chuckle, and yes, Miranda Hart is right, 'plunge' is one of the greatest words in the English language) and spend a little time exploring the hidden nooks – but not the crannies – you'll soon discover there's a lot more to Fethiye than just the kordon, the rock tombs and the Paspatur, lovely as they all are. So, in this album I've tried to present a slightly different portrait of Fethiye, with the emphasis on things you might not have seen before as well as the unusual, the delightful and, because I can't help myself, the quirky.


For instance, we'll be exploring the Old Town, a compact area squeezed between Çarsi Caddesi, the only main road out of central Fethiye, and Abdi Ipekçi Caddesi, also commonly known as Lover's Lane. This is a steeply-sloping rabbit warren of alleys and steps threading up between the densely-packed houses, all strung out between the 11th century crusader castle and the even more venerable amphitheatre. Well worth investigating, it's a fascinating quarter where not only is living very much communal, but also many of the houses and apartments are blessed with the finest of views out over the harbour and away towards the distant mountains.


By the way, I've really enjoyed collating all these photo albums for FT over the last year or so. It's saved me a great deal of writing, what with a picture being worth a thousand words and all that, which is fortunate as this has allowed me to rest my two typing fingers – right index and, oddly enough, left middle. Maybe I should copy the trick Fethiye's notaries once employed way back before these namby-pamby soft-touch computer keyboards came along. In those days, a fair amount of physical effort was required to pound away all day long at those old mechanical typewriter keys – so they wore sewing thimbles on each index finger!


Nothing protects like alloy steel…