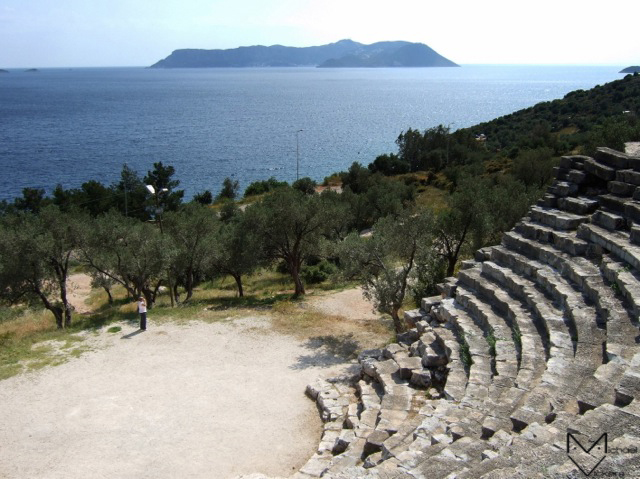 Meis, Megisti, Kastellorizo
Photographs by Mike Vickers
Feature photo above: The delightful island of Meis, as seen from the ancient theatre in Kaş. That's a hell of a view while you're sat waiting for the matinée to start…


The Greek island of Kastellorizo, also known as Megisti or Meis, is amongst the smallest and most picturesque of the Dodecanese. It's also one of the closest to the Turkish coast, lying just a few kilometres off the Kaş peninsula. This proximity makes the island a perfect destination for a lovely international day trip. Ferries run across from Kaş regularly throughout the year – or at least they used to until a combination of Covid and geopolitical differences with Greece put a stop to all that in 2020.


Matters even got tetchy enough for several Turkish warships to be positioned just off Kaş. However, with the pandemic finally receding somewhat (although not receding enough – after two years successfully avoiding infection, Jan and I finally caught Covid at the beginning of March) and the Greek and Turkish governments agreeing to get their heads together for the mutual benefit of everyone, the ferry services were restored once again in time for the start of the 2022 season.


This beautiful little island is just over 9 square kilometres in size and has a population measured only in the hundreds, with virtually everyone living in the single small town spread out around the picturesque crescent harbour. There's not much else to see unless you want to visit the tiny landing strip just over the brow of the hills rising up behind town, but the cliff-clinging zig-zag path has always been sufficiently steep enough to deter Jan and I from ever attempting the climb.


I've got to say it's a very, very pretty place, and Jan and I have had the pleasure of visiting many times over the years, as have quite a few of the ex-pat community as well as regular tourists in the know, and although some of the photos below were taken over 15 years ago, nothing's really changed much on the island, and that reflects the timeless tranquillity we've always found on Meis.


Some of these visits had a purpose. Foreign driving licences are only valid in Turkey for six months, so a splendid day's jaunt across the briny blue to Greece not only resets the validity of your licence, but also allows you to satisfy your cravings for pork. Being a Muslim country, let's just say Turkey is not exactly overrun with pork products, but of course this does not apply in Meis, where you can indulge in a delicious lunch of pork souvlaki or a sumptuous plate of bacon and eggs. Be warned, though, as any attempt to bring meat products back into Turkey will result in confiscation by customs in Kaş.


Once your ferry has docked and having negotiated passport control, there's a short but delightful stroll into the centre of the town. A narrow path runs along the seafront, made narrower by tables spilling out of a number of restaurants. Behind is an intriguing maze of narrow streets and bougainvillea-shaded alleyways threading between the buildings. There are only a handful of shops on the island, including a well-stocked general store, and life is definitely content to remain in the slow lane, although a few small hotels do cater for visitors, most of whom come over from Rhodes on the regular ferry.


We've noticed on a number of previous visits that the ferries from Kaş bring over supplies of fresh fruit and veg for the shops and restaurants, as well as a range of essential goods. For instance, there's Turkish sanitary wear in the loo of one cafe, so the two communities are obviously in regular and close contact and have apparently established a number of areas of mutually beneficial trade, as locals of any nationality are prone to do in spite of their governments not always seeing eye to eye.


A stroll around town soon reveals that although a number of dwellings remain damaged or derelict, many of the houses have been beautifully renovated in classic Mediterranean colours. The only mosque has been turned into a museum and there is a lovely cliff path running from behind the mosque, around the base of the castle and into the adjacent harbour of Mandraki. Most of the population don't seem to have cars – what's the point when you can walk everywhere in 15 minutes – and the last time Jan and I visited we were delighted to discover the only police vehicle was a tiny Smart Car.


Meis is no Ibiza! I can state that with absolute certainty. In fact, on one visit, the highlight of the social calendar for that day was a man gutting fish. Hectic it is not, but this wonderful sleepiness creates a friendly, relaxed and laid-back atmosphere, and the locals are exceptionally welcoming. Coupled with the traditionally lovely Greek architecture, the island is a genuinely beautiful place to visit.


We cannot recommend it highly enough.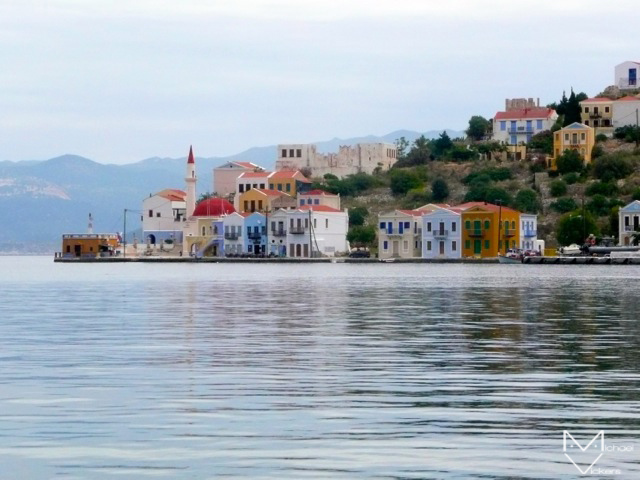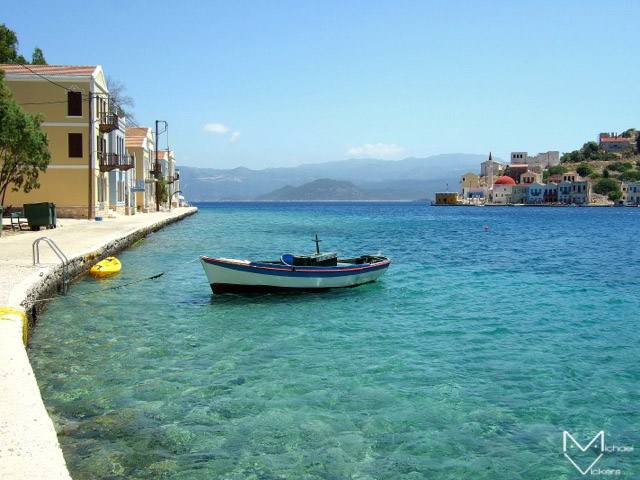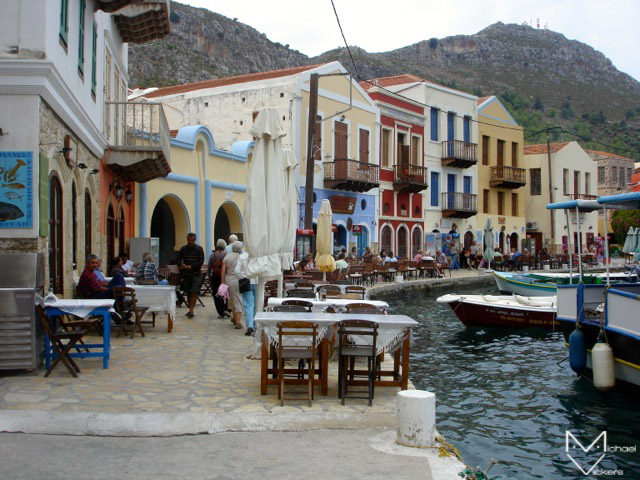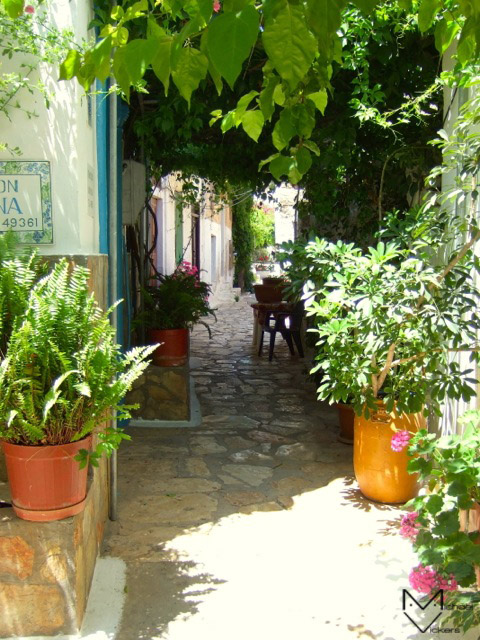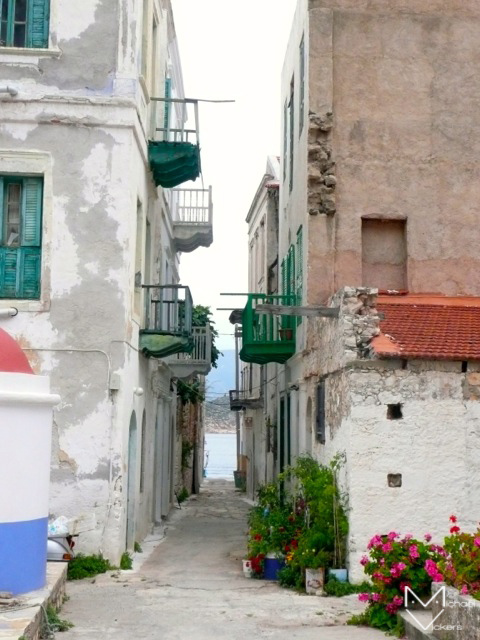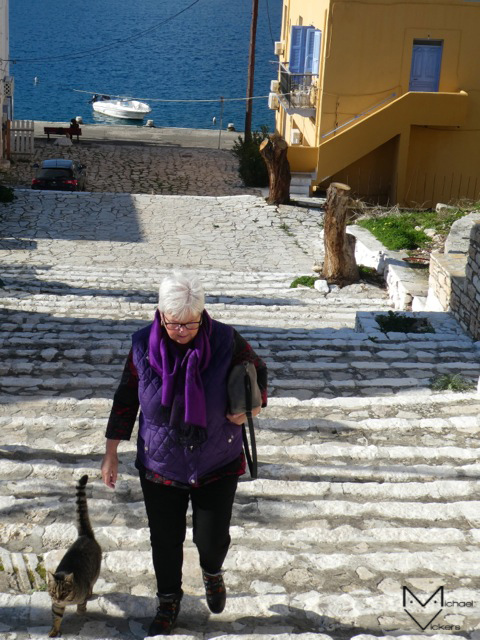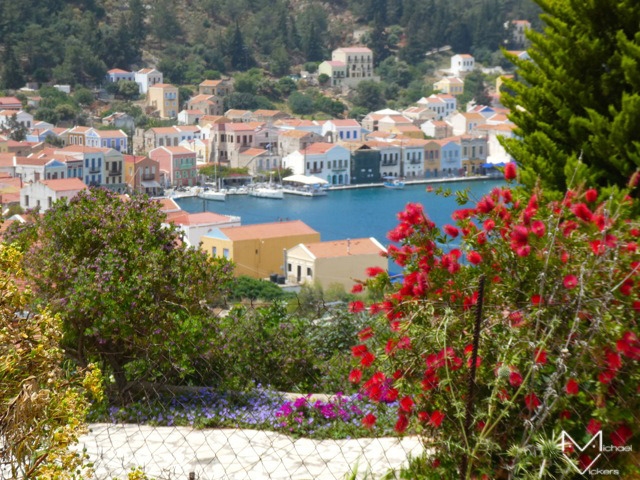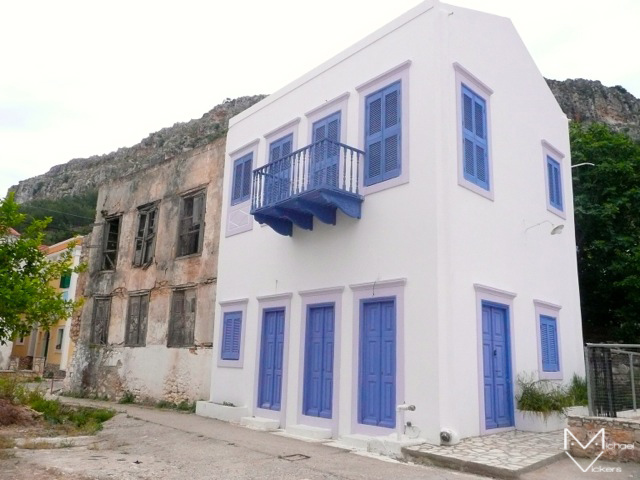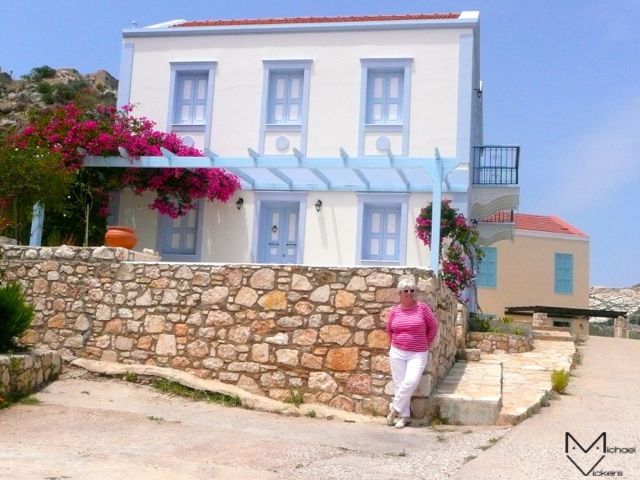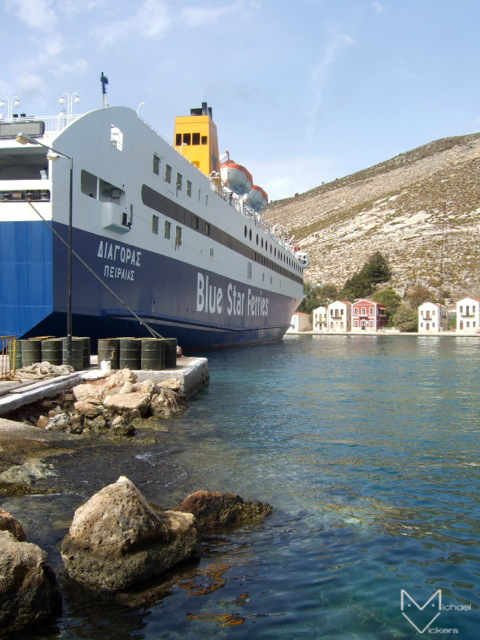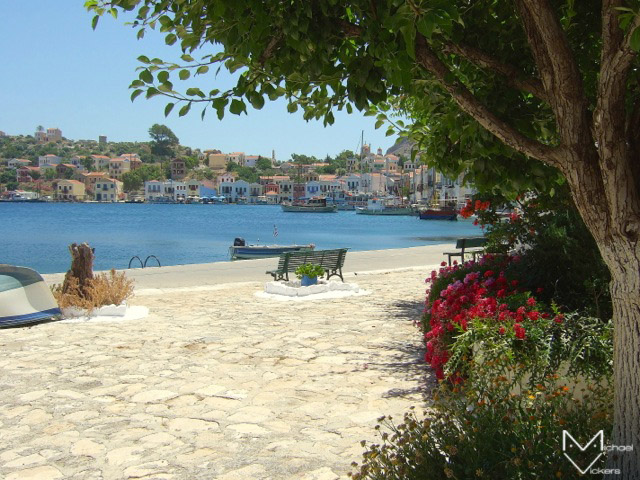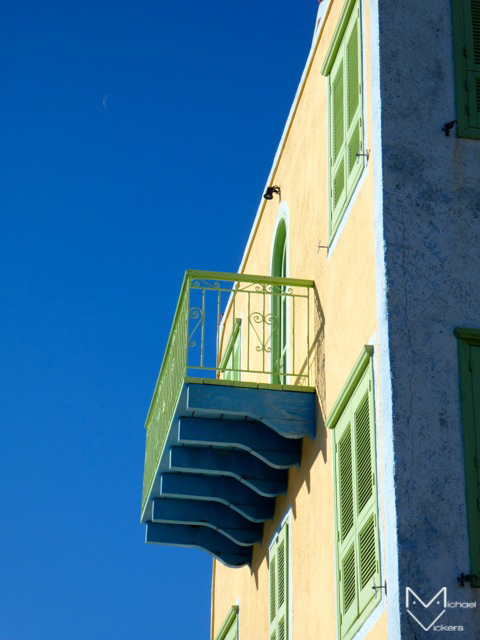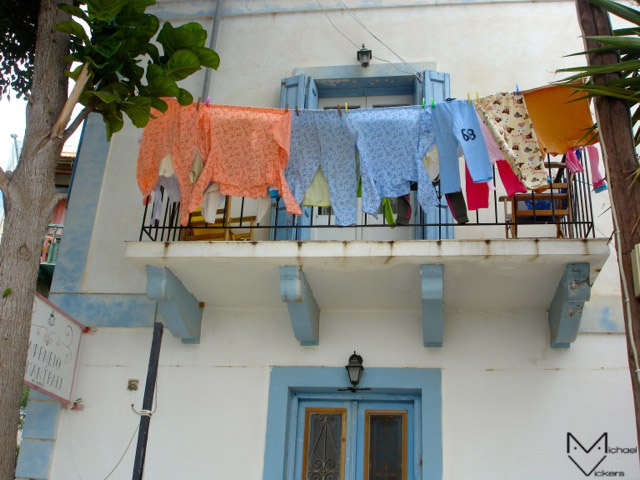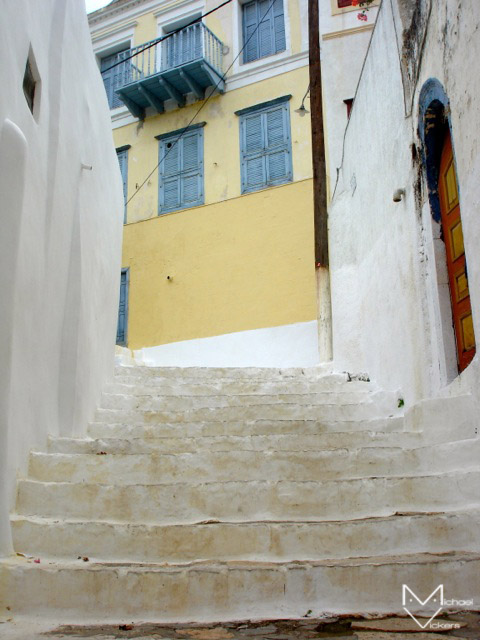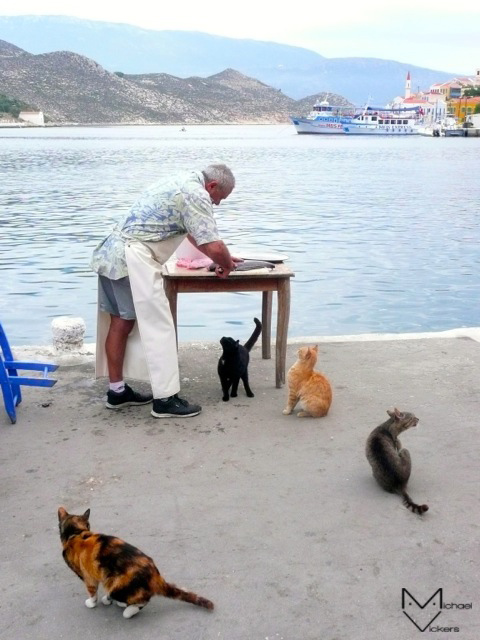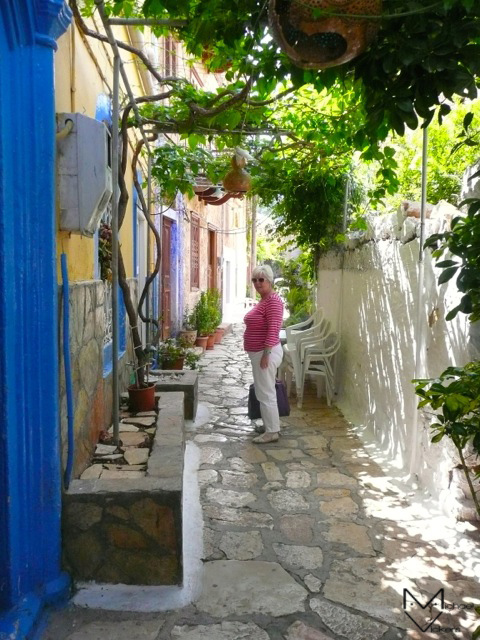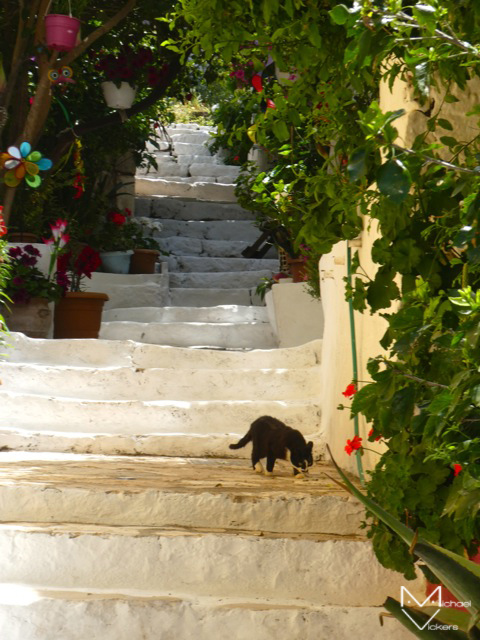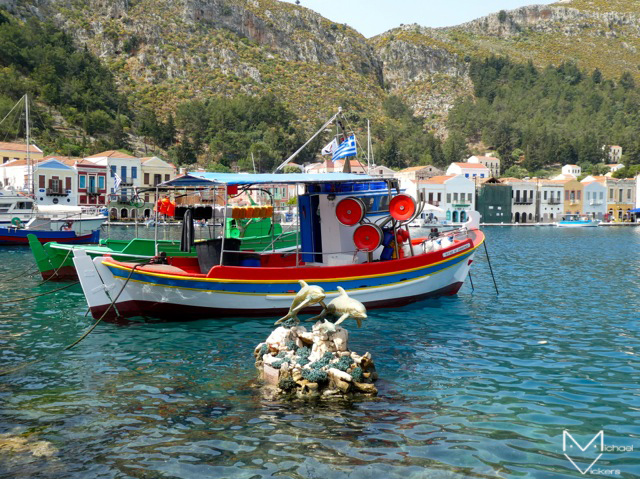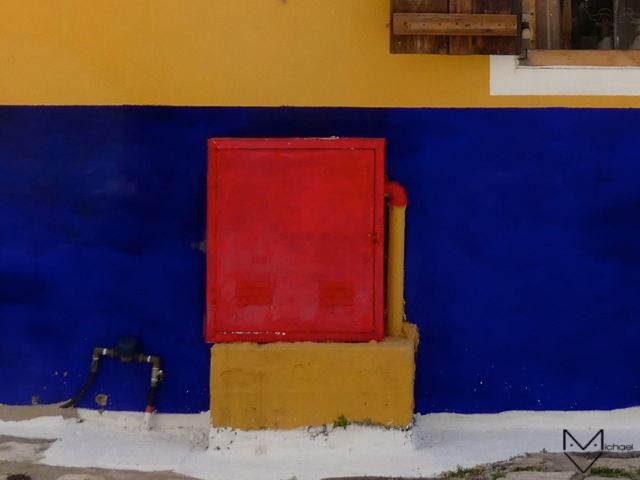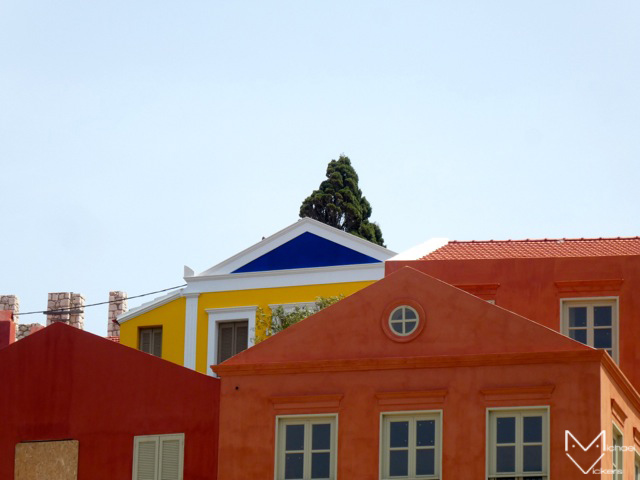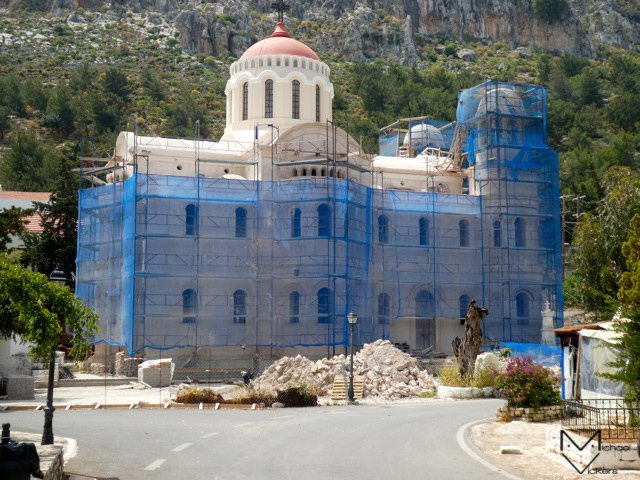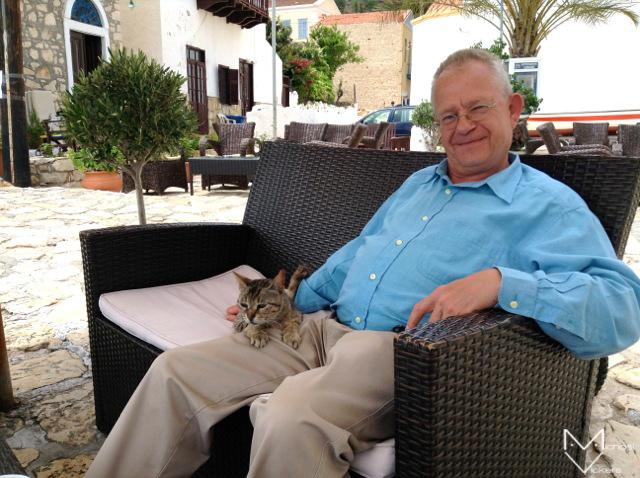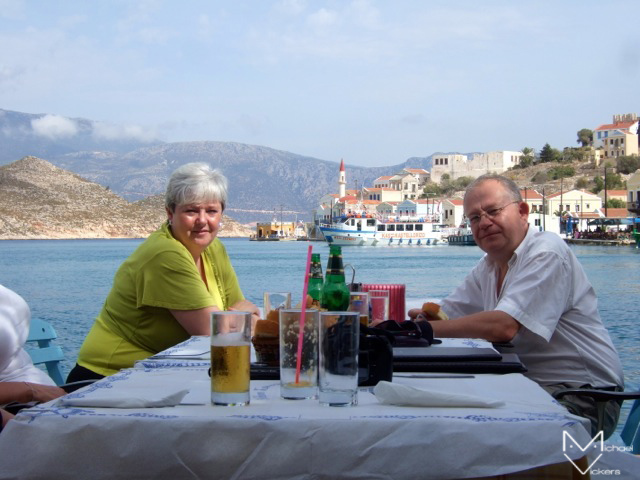 Note: Meis Express run a regular ferry service between Kaş and Meis. Price for a day return ticket for an adult passenger in June 2022 was 30 Euros. As this is an international journey, passports are required. Do not try to bring meat products back into Turkey – they will be confiscated in customs.